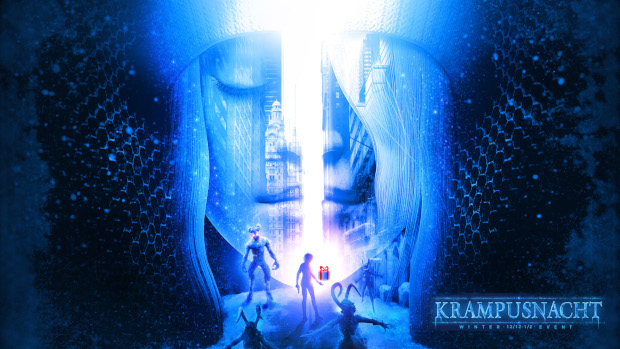 Get ready to hunt Krampus, fight Hel, and collect questionable holiday goodies — because Secret World Legend's annual Krampusnacht event is under way.
The event brings back several holiday events, including the hourly Hel raid and the Niflheim instance. But the big news is that there's more to the event than there was last time. In addition to the returning content, players will now need to hunt Winter Champion monsters as part of a bounty mission.
There's also a new(?) investigation mission. Not having logged in to check it out yet, I'm not sure if this will be a completely new mission — even for old TSW players — or if it's just new to SWL since there wasn't an investigation mission last year at all.
The patch also adds new general content, such as new pets that can be purchased from Doctor Caligari in Agartha, fixes to lockout timers, and new 5-star Agent Network missions for the Dragon and Illuminati factions.