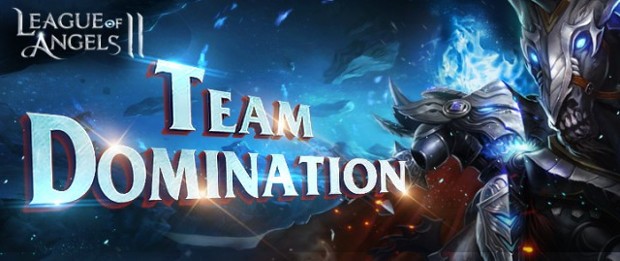 League of Angels II has introduced a new cross-server PvP event titled "Team Domination." In this new mode, players level 45 and above can take part in a intense 5v5 team-based PvP event over the period of four days.
The event technically last 7 days, but 2 of those are dedicated to signups. This can be done via the X-Server menu by clicking "Team Domination."
The 3rd and 4th day of the event are the Qualifiers stage. On the 6th day there will be an Elimination stage, and on the 7th a Finals stage. Full details on times for these tournament stages and how to participate can be found on the Team Domination announcement page.