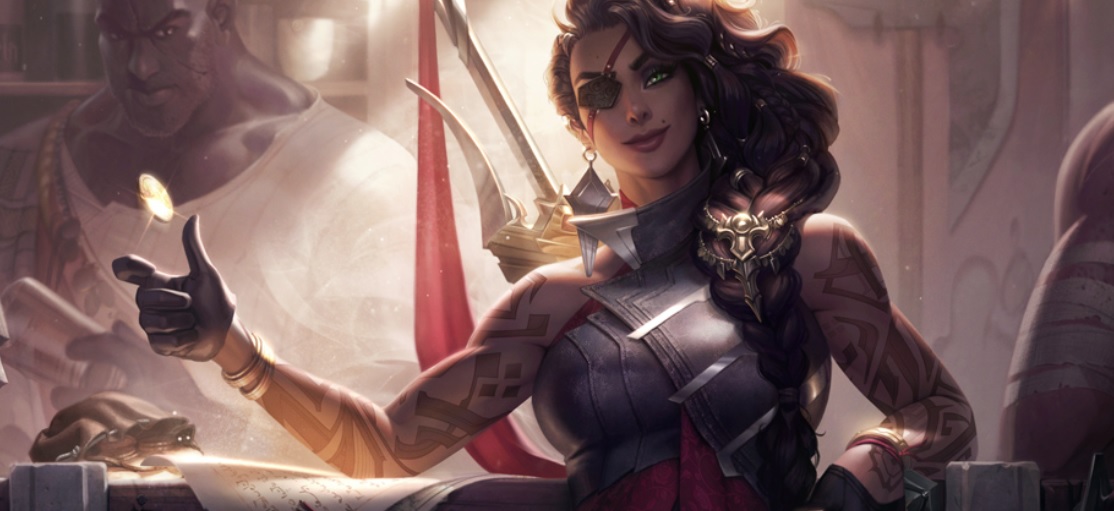 When you swap between a blade and a gun in battle, make sure you handle them properly, lest you have some kind of accident. We're not saying that's how League of Legends' newest champion lost her eye, but she's not the first weapon-swapping, one-eyed champion we've seen recently, so you never know.
Samira, the Desert Rose is deadly and stylish, and in fact uses that style to be more deadly, by chaining moves together to increase her style grade and movement speed in combat. Her ultimate ability, Inferno Trigger, can only be … well, triggered, when her style grade is at its maximum level and "unleashes a torrent of shots from her weapons, wildly attacking any enemies around her 10 times." Just be careful where you point those things. Someone could lose an eye.
Samira wasn't the only change to the game in this week's Patch 10.19. Apart from the usual hero buffs and nerfs across all modes, various champions also got tweaked in One For All and ARAM modes. Check out all the details on the League of Legends site.