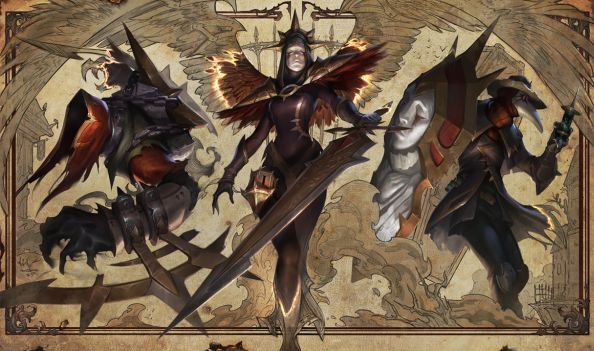 League of Legends patch 6.9 is coming tomorrow, May 4, and it's a big one. The list of changes is a mile long, many of them revolving around the game's various "mage" characters, such as Cassiopeia and Veigar.
Even if you don't play a mage, there are lots more to keep track of. Eight other champions receive minor changes, and lots of items receive cost discounts and other changes. Death timers will also be reduced around the 20-30 minute mark of matches, and turrets ramp up damage quickly when targeting champions.
Finally, the Dragon is getting an overhaul, splitting from one into four potential elemental spawns, each with its own abilities and granted buffs upon defeat. Finally, as expected, there are new skins (for Kayle, Singed, and Nocturne), new splash art, and, as usual with every major patch, a new login screen.
You can read the full and extensive list of changes on PCGamesN.