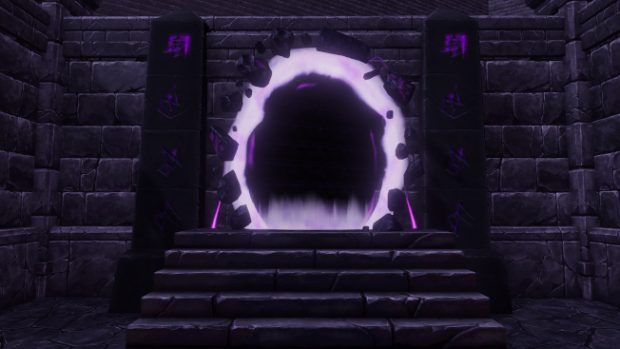 This is one of those free weekend things, but considering it's just a bit of DLC, that'll probably be enough time for those interested to complete it. Citadel Studios is offering Legends of Aria players the chance to experience The Monolith dungeon — generally found in the Dark Sorcery DLC — over the next few days without requiring any purchases.
The dungeon is found in the caverns of the Southern Hills and is filled with dark magic. It's available now, and will remain so until 10:15 am Eastern on Monday.
On another note, if you're a paid player of the game, there's a related event going on — the Corrupted Echo Shard Event. For every monster a paid player kills in The monolith, they'll earn corrupted echoshards. Those who earn 60,000 of these shards will earn a Watcher Lottery Box filled with goodies.