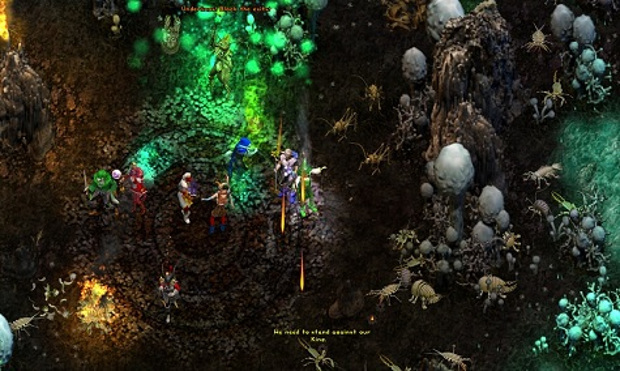 When it comes to video games closing down, there's generally a bit of fanfare involved. The companies want to give players some notice, maybe allow them a bit of time to say goodbye, offer refunds… We all know the deal.
That's why it's a bit shocking to find out that not only has Linkrealms effectively ghosted its way off the internet, but that it did so only giving its players a day's notice that it was going to happen. The notice seemingly wasn't made public either (via forums or a press announcement) but was an email blast — a portion of which was shared by MMOS.com.
Here we are at the end. I suppose everyone had a sense that this announcement was coming: the Linkrealms servers will be shutting down at the end of the month.

Linkrealms was the result of endless hours of hard work and investment, creativity and dedication, but it never achieved any traction in the real world market. The game has been coasting down for a year and now there's nothing left to fund the servers – reality has caught up with us all.
The dev's at Mythyn Interactive weren't playing around either. If you try to go to the game's site today, it's not there. The forums, however, are — and looking at them might explain some things, as the most recent activity is generally months old.
It's apparent the dev team finally decided that the small player count wasn't enough to keep things going. Hopefully, the players it did have will find some place else to call home.