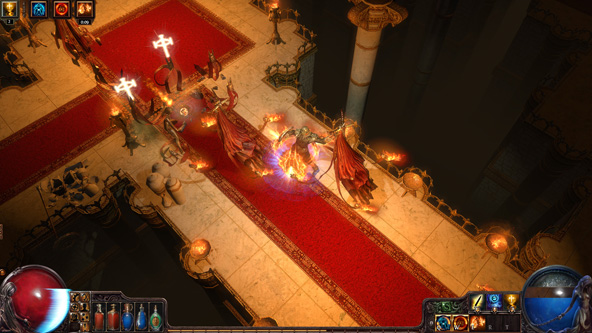 Fans of the Action RPG Path of Exile should be glad to hear that the hack-and-slasher will be receiving a content expansion on March 5th. The update will be the first of some structural changes PoE will be seeing in 2014.
"It expands the core game and sets the pace for our ongoing four-monthly updates." said development at Grinding Gear Games. "Today we're proud to announce both the name and theme of the update, while teasing some of the scope of how far the Vaal corruption has spread through Wraeclast."
The expansion focuses on Queen Atziri and the Vaal corruption she has brought upon Wraeclast. Players will battle their way to exile glory by defeating the Vaal corruption and harnessing it to their own advantage. Much of the world has been lost to the queen, and it is up to those on the path to glory to defeat Atziri at her own game.
"The sovereign of seduction is dead. Long live the Queen of Sacrifice!"