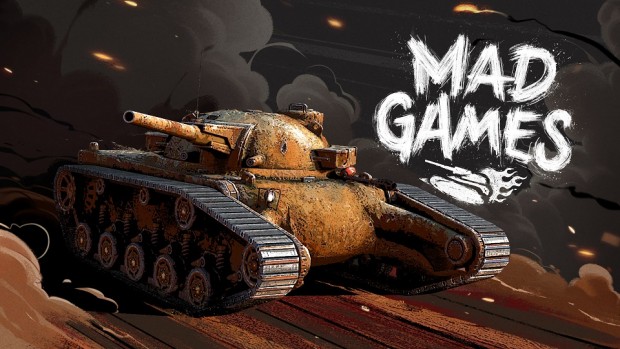 World of Tanks Blitz isn't going the traditional route for Halloween. You won't be fighting ghouls and ghosts this month, but instead the elements themselves will oppose you in the Mad Max-inspired Mad Games.
The action takes place in a special Wasteland map, where each tank has two special abilities to help them contend with the harsh conditions (and the other team). These include such diverse traits as armor regeneration, shields, and even invisibility!
Rewards for the game mode include a pair of tanks created by Mad Max: Fury Road Principle Vehicle Designer and Concept Artist Peter Pound. The Tier V Scavenger is yours if you win 50 matches in the Mad Games, while the Tier VII Gravedigger requires you to complete a series of missions. Another tank, the frightful Tankenstein, is also available through completing missions.
The Mad Games run in World of Tanks Blitz Oct. 17 to Nov. 12. Learn more on WoT Blitz's Steam page.