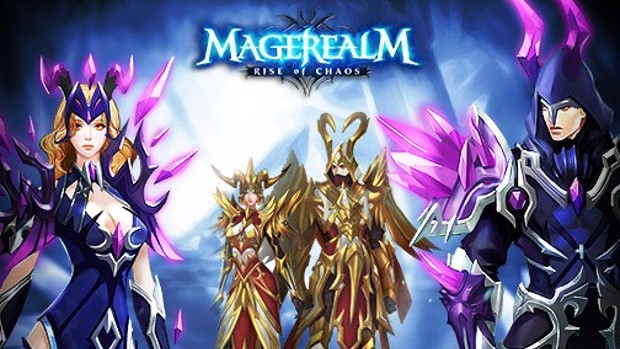 A new update is coming to GTArcade's free-to-play game Magerealm, which will introduce new sets of equipment for high level characters. The new sets are for level 90 and 100 Realmguards, Spellmasters, and Truthkeepers. Level 90 consists of Demonsoul, Runeshard, and Soulshard, while level the level 100 sets are Triumph, Destiny, and Glory.
The lower level set features a purple drawn from purple crystals found in the legendary spot where a demon king died. The level 100 sets are golden armors forged by the angels, enchanted to provide protection for the wearer.
In addition to the new armor sets, the update also introduces changes to the Mage Road, allowing players to clear stages repeatedly and allowing players to activate cards for bonus stats so long as they have the right combination.