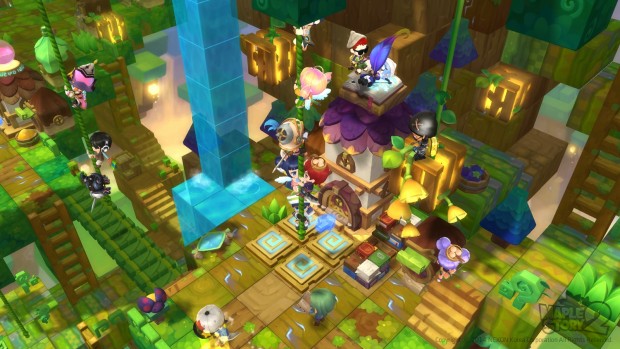 Those of you that have a Korean Nexon account can head on over to the official website for MapleStory 2 and get the game downloaded for its upcoming release on July 7th. MapleStory 2 will open up without having any type of open beta and all users will be granted access to the game's level 30 cap, the boss Devorak, the party quest Poison Cave, Shadow World, guild battles, and the customizing system.
Character creation opened up yesterday for players that want to get a jump start on launch day. Nexon also announced that two large updates are planned almost immediately after launch. Later in July, the free to play title will see its level cap raised to 40 and a follow up update in August will again raise the level cap to 50.
If you speak Korean, check out the game's official site for all of the details. We'll keep you posted on any news of a wider launch for other regions as we hear announcements.