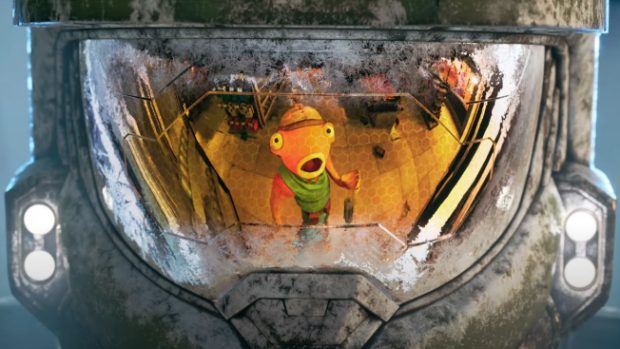 Because Fortnite is apparently collecting every character ever it only makes sense that at some point they'd throw Halo's Master Chief into the mix. And now they have. The addition was officially announced during The Game Awards today — although it was apparently leaked earlier, so you may have already known about it.
He's already available in the game, so players can get their hands on him as well as a warthog vehicle and a glider based on the Pelican airship. Of course, since this is the Game Awards, a trailer was on hand and you can watch it below.
In addition to the Master Chief content, Epic also revealed that Blood Gulch is a map in Fortnite Creative starting tomorrow (December 11), and some The Walking Dead skins are being added as well — Michonne and Daryl.