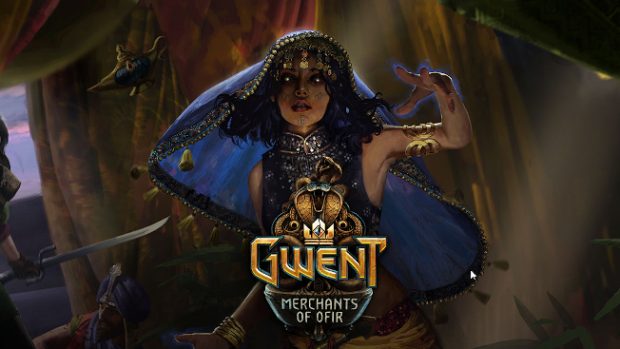 A new update has arrived for CD Project Red's CCG Gwent on PC and mobile devices. Merchants of Ofir not only adds more than 70 new cards to the game but also introduces a special arena event and — of course — expands on the game's story.
Included in the new cards is a new type known as Stratagems. Players can now choose one of these when building their army in order to gain a unique bonus for going first in a match. As for the arena event, it offers players the opportunity to really try out the new cards — because those are going to be the only ones that can be used in the event.
Of course, the launch of a new expansion means celebratory offerings. In this case, anyone who logs into the game before 11:59 am CET on December 16 will be awarded a free Merchants of Ofir keg containing 5 cards from the expansion. One of these cards is guaranteed to be rare or better.
And, yes, there are special bundle offers as well. Those can be perused in the game's store.