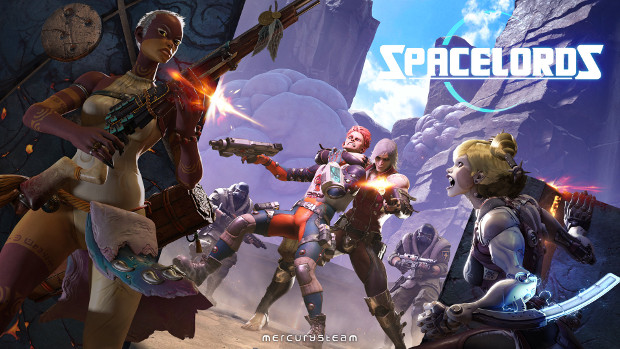 Following the recent rebrand and relaunch of Raiders of the Broken Planet as the free-to-play Spacelords, developer and publisher MercurySteam have decided to drop a roadmap that details not only regular updates but also milestone updates that will bring major changes to the game.
The four milestones will offer players new options in character creation and social features. They'll also eventually add ranking features and more creatures to fight against.
Space Guilds
The first major Spacelords' milestone will allow players to create and customize their own Space Guilds within the game, with full cross-platform implementation* and expanded communication options. Aspiring Spacelords can team up, design their own Guild banner with the new in-game editor and coordinate their games together in preparation for the conflict to come.
Spacelords Identity
With the arrival of the new in-game store, players will now have countless more options for customizing their characters, with new outfits, exclusive weapon customizations, emotes to express in-game and even new fighting styles, melee weapons, and finishing moves.
The Great Clash
With the Space Guilds now fighting to control the Aleph resources, the stakes will be raised much higher when they compete to show who's the best! Guilds will endeavor to leave their mark on the Broken Planet, obtaining the best scores and literally planting their banner on the missions they master for all to see. This isn't a battle anymore, but a War!
The Aurora Specters
Spacelords thrilling 4 v 1 gameplay will be further boosted with the arrival of the Aurora Specters, daemonic entities whose eldritch powers are only rivaled by their thirst for the Raiders' blood. Something wicked this way comes…
Specific dates for each of these updates have not been provided, but judging from the roadmap image, players should expect things to roll out on a pretty constant basis.