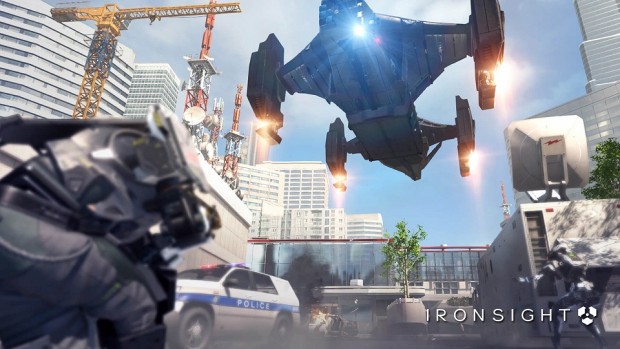 Near-futuristic free-to-play shooter Ironsight is almost ready for a public audience. Gamigo and Wiple Games have announced that the Ironsight closed beta will start on Nov. 14, and you can get in by applying and hoping your name is drawn or by — you guessed it — purchasing a Founder's Pack.
Ironsight is set in the year 2025 and utilizes Wiple Games' Iron Engine to deliver what looks like a not-too-shabby graphical experience. There are over 100 weapons to unlock and battlefields with destructible elements to fight over, which Gamigo and Wiple say will help in "reinforcing tactical team play."
You can register for the closed beta on the Ironsight website. Founder's Packs can be found here and be purchased for $19.99, $49.99, and $99.99. And yes, that's an Aeria Games URL, which isn't that odd considering it merged with Gamigo last year, though Aeria is not mentioned as being part of the publishing of Ironsight anywhere else.