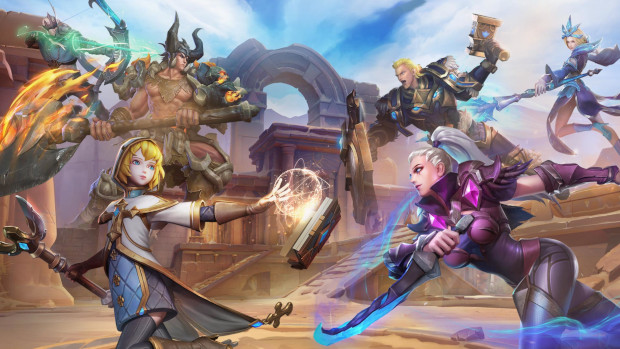 Yesterday, Chinese developer Netdragon released its take on the MOBA genre. Titled Endless Battle, the game is designed for more than just hardcore MOBA fans, catering to MMORPG and third-person shooter playstyles as well.
The game comes with five basic classes — Warrior, Sorcerer, Priest, Knight, and Assassin, each with unique stats and playstyles. It uses a card system for skill management and offers a gear system that allows players to customize the character any way they want.
Players are also able to choose between 3 different mode types ranging in size from 3v3 to 10v10. Each mode has its own map type.
Endless Battle is available to play on Steam now. Currently there do not seem to be any packs or DLC to worry about.