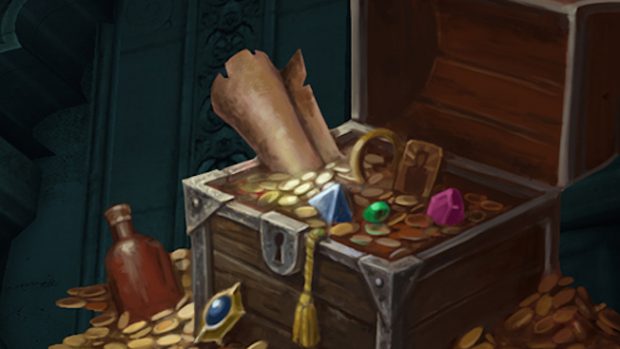 If you're one of those people that never get the good stuff, like mounts or companions, from Neverwinter chests, there's hope. The Neverwinter team is currently making adjustments to improve the odds of premium items dropping from chests, with more difficult or time consuming content having a higher likelihood of dropping these items.
To gives players an idea of what they can look forward to, the team dropped a short post on the Neverwinter site, including the following list of items players may receive when the new tables release:
Companion Upgrade Tokens
Mount Upgrade Tokens
Astral Diamonds (refined, not rough)
Tradebars
Wards
Genie's Gifts
Scrolls of Raise Dead/Raise Dead Team
Stones of Health
Mounts and Companions rank Uncommon -> Epic
36 slot bag
Legendary Account Wide Mounts – very rare!
So, with any luck, you'll all soon be rewarded with one of those items that have eluded you for so long.