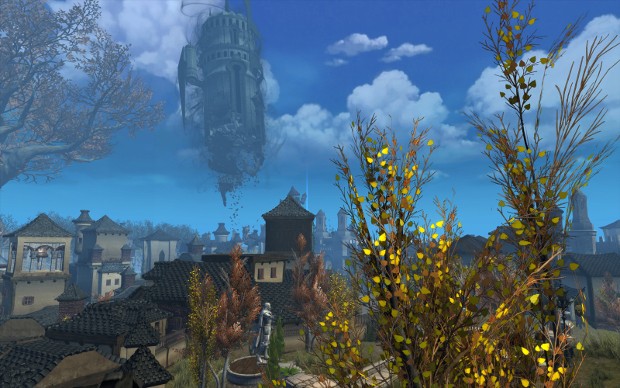 The latest module to be added to the free-to-play MMORPG Neverwinter continues the story following the end of the Cloaked Ascendancy with a new featured quest. The new quest begins when a strange floating tower appears in the sky above the River District. Along with the tower, wraiths have also appeared, skulking around the town.
Players are being called on to help defeat this new enemy. In order to do so they will need to travel to several familiar places and take on a variety of dangerous foes from the necrotic plane of Shadowfell.
Those who are able to complete the quest and defeat the forces of Shadowfell will earn powerful rewards, including a unique chest piece and possibly a new companion, the Netherese Arcanist. Some details on this companion are available on the Neverwinter blog.