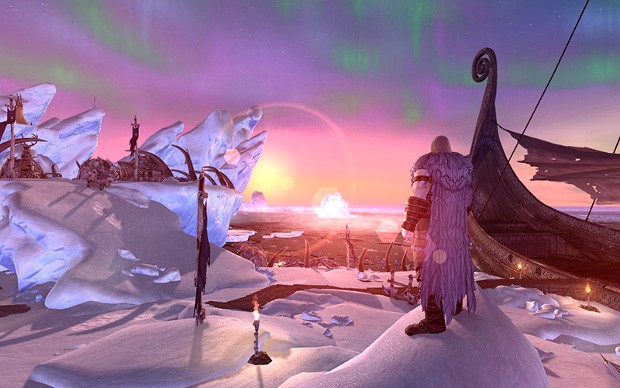 The latest update to Neverwinter's Storm King's Thunder story line is now available on both Xbox One and PlayStation 4. Sea of Moving Ice continues the story of the Storm King's Thunder with adventurers gathering support against Jarl Storvald. It also introduces several new features to the game including a new adventure zone, sea travel, new artifact weaponry, and more.
Players can also enjoy a new mode of travel, a nautical vessel called the khyek, designed to travel in the Sea of Moving Ice. As part of the addition of the khyek, the developers have also added a fishing mini game in which players can catch a hundred different varieties of fish, gain reputation, and more.
For more information on the update, head over to the Neverwinter site.