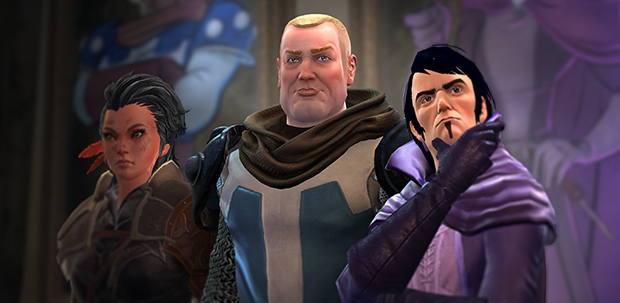 Two months after its initial launch on PC, Neverwinter's The Heart of Fire update is finally available on both Xbox One and PlayStation 4. The update introduces content penned by Penny Arcade founders Jerry Holkins and Mike Krahulik featuring Acquisitions Incorporated, the famous adventuring company.
The new content is available to players level 15 and over. At that level, players can experience missions filled with the humor Acquisitions Incorporated is known for. Players will be able to experience the Heart of Fire storyline, new campaigns, skirmishes, and more. There's also a professions overhaul and class balance updates.
More information on the update is available on the Play Neverwinter site.