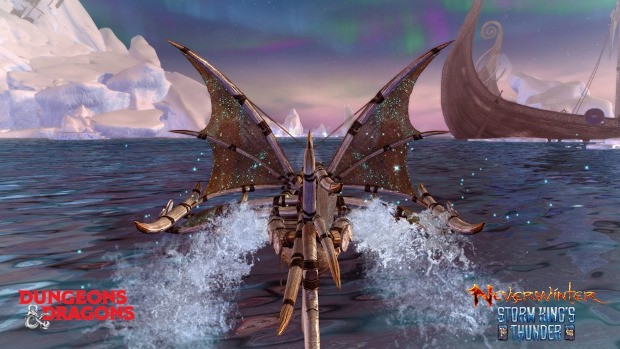 Perfect World Entertainment announced today that the latest update to its free-to-play fantasy MMO, Neverwinter is now available on PC. Storm King's Thunder – Sea of Moving Ice sends players into an all new zone filled with large ice mountains and icebergs in order to gain allies in their fight against Jarl Storvald. In order to make their way, players will have to make use of a new new nautical vessel to cross the Sea of Moving Ice.
Also introduced in this update are a new fishing mini-game in which players can catch over a hundred different types of fish, the ability to reclaim relics and earn artifact weapons, a pirate-y quest involving treasure hunting, and a new level 70 trial — Assualt of Svardborg. The trial pits 10 players against Storvald in his stronghold and is available in both Normal and Master levels.
Players can check out the update now, or read more about it on the Neverwinter site.