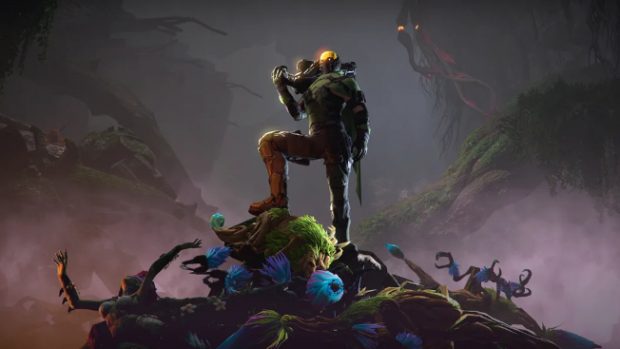 A shiny new Skyforge update has been made available to players on PC and console. Titled "Hunters of Terra", the update introduces the game's nineteenth class, the Bounty Hunter. It also adds a new dungeon and a new squad adventure.
The Bounty Hunter class is designed for those players who like the big booms. It's armed to the teeth with explosive items like handheld mortars. The class specializes in AoE damage and can get out of tricky situations using anti-gravity and shield gadgets.
As for the player squad, Terran Rift requires three players who will work together to explore an underground labyrinth. Just be prepared for a fight, because the place is filled with Mechanoids.
Those looking for something a bit bigger can add two more friends to their group and take on the Ancient Trails dungeon. This dungeon may begin on the surface of Terra, but players will soon find themselves exploring its dark depths instead.
On an additional note, My.Games is celebrating its anniversary and, as a result, players are getting a bit of a gift. For a limited time, players can redeem a 7-day premium membership for the game via its website. To take advantage of the offer, players need to use the code MYGAMESANNIVERSARYSKYFORGE via their profile page. This will boost player rewards for completing missions and offer additional bonuses for 7 days once it's been redeemed. Just hurry, the code expires on June 4.