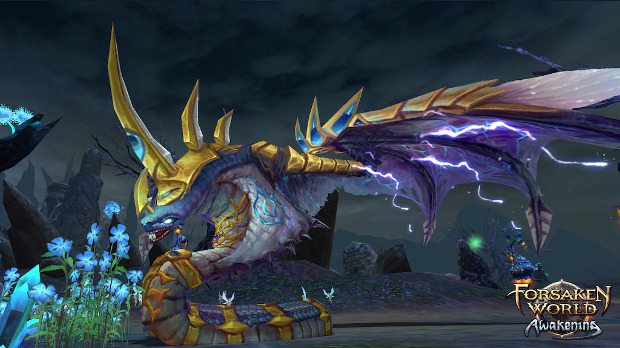 Awakening, the 16th expansion for Perfect World Entertainment's free-to-play MMO Forsaken World, will be made available to players beginning January 20. The expansion continues the battle against the Storm Legion with the inhabitants of Eyrda attempting to gain control over the River Styx.
Players will find their way to the mouth of the river via a new map — titled the Ever Abyss. The new map will be accessed via a quest that unlocks a seal blocking their path up the River Styx.
In addition to the new area, the expansion also introduces the Elemental Relics System and a level cap increase.
More information on the new update can be found on Forsaken World's blog.