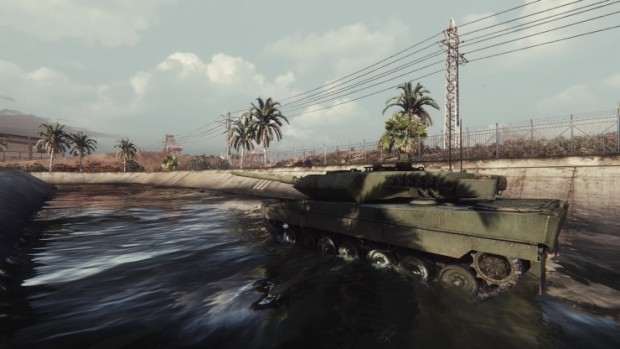 Obsidian Entertainment has published a mini-dev diary, where the team addresses some questions and suggestions from the Armored Warfare community. Most of the points covered are typical "we're working on it"-type stuff, but there were a few that stood out.
The team is working on improvements to spectating, that would allow players to see exactly what their observed player — whether as a spectator or as a dead teammate — would see, such as zoomed in or SPG viewpoint. Performance is also brought up a few times, with the devs saying that the reason many locales don't show the ravages of war is because every hole or damage to a building requires additional resources to render. Those planes flying overhead, though? They're not going anywhere.
Most interesting, though, are allusions to a "new, experimental game mode" — specifically one that requires better AI — "that will be different from the content currently in the game." As I found out during my trip to Obsidian last year, the team is clearly dedicated to its AI content and wants to introduce something akin to RPG-style stories, so perhaps this is what the AI is being upgraded for.