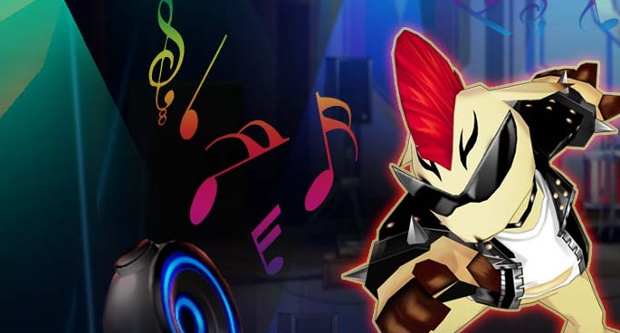 The latest event dungeon in KOG Games' Elsword is all about music — or rather the musician Phoru and the fact that no one wants to listen to his jams. As a result, Phoru's decided to cause some trouble on stage at the Velder Academy, and it's up to the school's band club to stop him — with your help, of course.
This is a musical battle, so be prepared to dodge sound waves while you work to defeat note monsters.
In order to access the dungeon, players level 10 and above need to spend at least 10 minutes in game, at which point you'll receive 2 Velder Academy Concert Tickets that will grant access. Completing the dungeon will earn players Concert Bracelets that can be exchanged for all kinds of items, including a new pet. A full list of items available during the event are listed on the Elsword site.