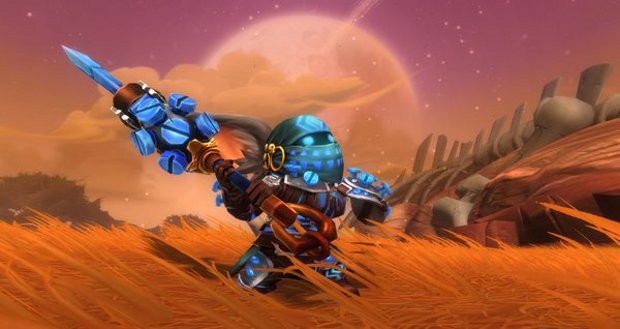 WildStar's latest update is live, bringing with it the Chua Warrior and Aurin Engineer race/class combos developers promised a while back. Along with a variety of other content new content and updates — muti-queuing, cross-faction instances, race and gender changes, and more — the race/class combinations are now available to players. However, they are going to cost you real-world cash, if you don't want to spend some time farming Omnibits for it.
According to today's patch notes, the two new combinations "can be purchased and unlocked from the In-Game Store." These purchases unlock the ability to create the race/class combo on your account, meaning once purchased, you'll be able to create more than one of that combo.
Currently, both race/class combos are priced at 990 Protobucks (about $12.50 USD) in the shop. Unfortunately, that exact amount of Protobucks isn't available as a single purchase so you will have to spend at least $15 to get it. That said, there is another way to acquire these two combos, you can spend Omnibits earned in game to get them — 495 for each. This may take a while, so unless you already have a lot of Omnibits put away, be prepared to wait to get your Chua Warrior or Aurin Engineer.
For more information on the new update, be sure to check out the patch notes, available on the WildStar site.