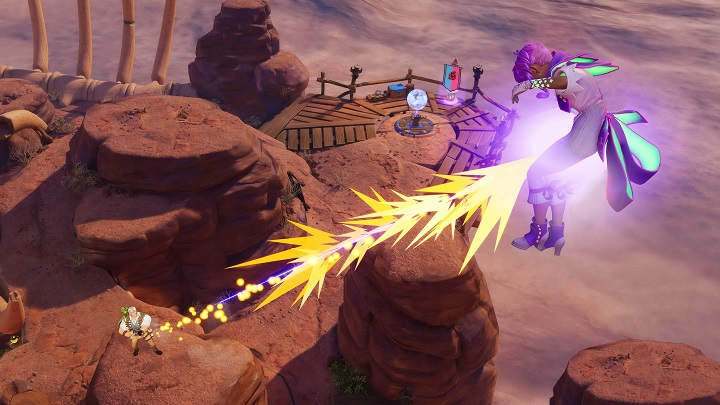 Finally, some Nexon news that isn't related to its upcoming sale! Developer Final Strike Games is partnering with Nexon to produce Rocket Arena, a fast-paced, three-dimensional shooter with rockets. Lots and lots of rockets.
In Rocket Arena, competitions take place on the planet Crater, which boasts a number of varied environments, from "a high-tech utopia" to "barren wastelands full of lost Megadon." Teams of three face off in five-minute matches where the object is, unsurprisingly, to blast you enemies with rockets. That will build up their "blast meter" to the point that a final shot will knock them off the map. There are currently six characters and four game modes to choose from, while rockets come in a number of varieties, with players also having bombs, spells, and traps at their disposal.
A closed beta for Rocket Arena will take place May 23-29, and you can sign up for here. You can also earn various prizes for your participation and promotion of the game via social media. If you're still on the fence, hit up the game's Steam page or description on the website to learn more about it.