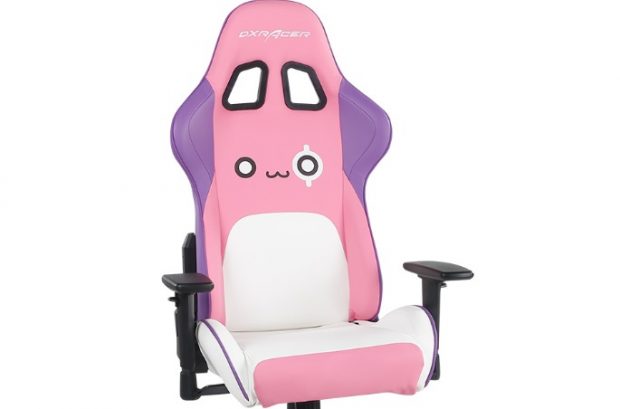 Nexon America has announced a partnership with DXRacer to produce a limited edition "Pink Bean" MapleStory chair. The chair is … well, pink! And also white! And has a cute little face! OwO
It also comes with all the usual technical specs one would expect from a DXRacer chair, such as "a steel five-point, metal base with a gas spring, allowing the user to adjust for varying heights to better meet the needs of their office or computer desk." It's a bit of a pricey buy, at $379, but it would make for a great gift for the MapleStory fan in your life. Especially if that "fan" is you.
Be cautious, however, of the chair's rather restrictive limits, listed at 5'8″ and 200 lbs. That's not even a "lol gamers are obese" joke, as they do seem rather low, even for somewhat larger adults. Granted, many DXRacer chairs list similar limits, with a few at 6'0″, 220 lbs., so it might just be an "err on the side of (legal) caution" warning — or maybe they're just counting on the typical MapleStory gamer as being younger or female.
You can learn more about the DXRacer MapleStory Pink Bean chair on the DXRacer site.