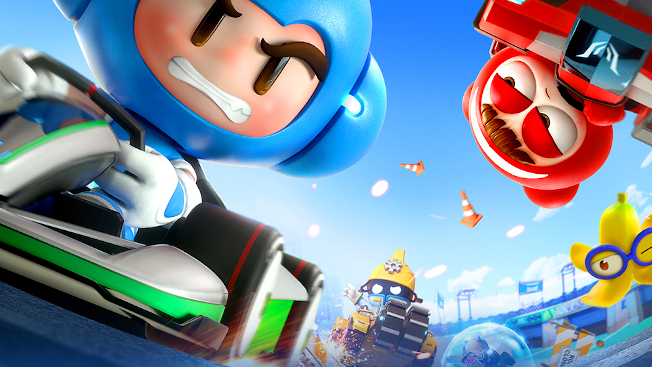 After shutting down nearly everywhere but South Korea and China some time back, Nexon's KartRider is returning to the West. However, it's doing it under a slightly new name — Kartrider: Drift. The free-to-play, cross-platform Mario Kart-esque game hasn't officially launched yet but is getting ready to roll into a short closed beta on December 5.
This isn't exactly the same game as before. Kartrider: Drift features Unreal Engine 4 graphics and is optimized to offer a solid cross-platform online experience. The game allows players on both Xbox One and PC to play together. It features three modes as well as character customization and kart customization. And, as with any competitive online game, it promises seasonal content.
As noted above, the beta isn't that far off. It's a weekend event beginning on December 5 and running through December 8. Those hoping to participate in the closed beta can sign up on the Kartrider: Drift site.