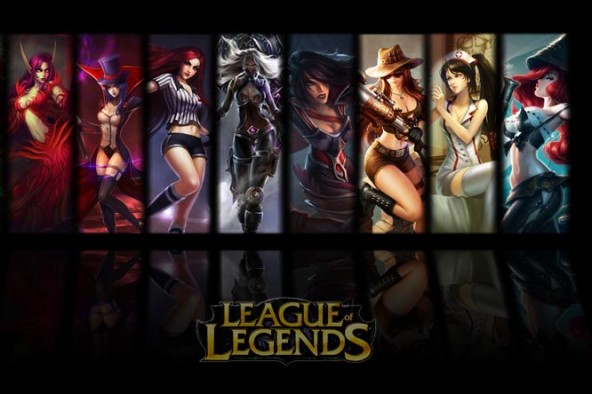 The balance between male and female character diversity in video games has been a much talked about subject throughout the course of modern gaming. Males often come in all shapes and sizes, from small portly fellows to the large and lanky. Females on the other hand, generally fall into the cliched stereotype of big boobs and an athletic body. Chances are their wardrobe also has some sort of protective design flaw, exposing their mid section.
Many of our favorite games are guilty of this one-sided diversity, including League of Legends whose current lineup of female champions leaves a lot of body types out. For the most part, female champions in League tend to follow a "toned with tits" design philosophy. That's all about to change according League of Legends producer Omar Kendall, who answered a fan question regarding female diversity at this year's Comic-Con.
As reported by Polygon, Kendall mentioned it was "something that we're paying a lot more attention to now" and said the studio was implementing "new strategies for what our champions look like." These new strategies include adding a new "diversity" category to champion design which takes into account the characters body type and body shape.
The studio plans on making good on its promise to bring in new diversity among its female heroes starting with a new champion who's "coming out soon (TM)". Not only will the addition of a new female champion design bring about greater diversity among League's female roster, game designer Brian Feeney also mentioned it would allow the studio to come up with new silhouettes for heroes based on the new body shapes. These changes in female silhouette design will make it easier for players to identify female champions on the fly, which is important for making split second decisions in-game.
What type of female character design would you like to see added to the roster?