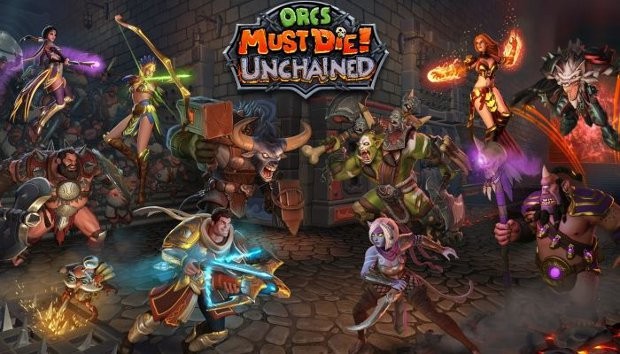 Once orcs get a foothold anywhere, they breed and breed and infest the surrounding area like a plague of locusts. Two months ago, they took over PCs, and next month they'll be spreading their filth to the PlayStation 4. Time to make with the killin'.
On July 18, Robot Entertainment's Orcs Must Die! Unchained will make its way to PlayStation 4, where it will be as free-to-play as it is on the PC, with PvE Survival Mode and semi-PvP Sabotage Mode. As an added bonus, until Aug. 17, PlayStation Plus subscribers can get a free starter bundle (valued at $20) full of in-game currency, skins, consumables, and more.
You can read about OMDU's PS4 launch on the PlayStation website.