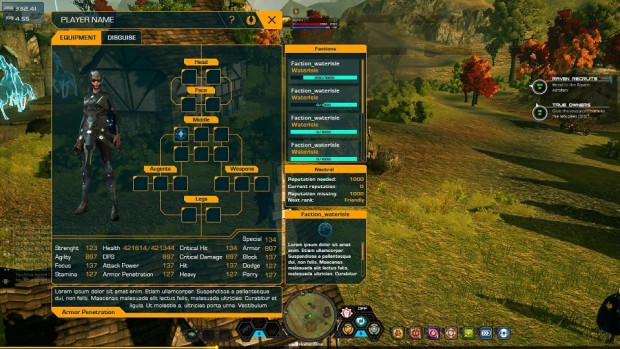 Otherland is an MMO without any players. OK, occasionally it has a few, but with a max concurrency in the single digits most months, it is, as we talked about a while back, an example of a game where it's often literally true that "nobody plays that." But for the nine or so who might read this post, we've got news!
Otherland is revamping its UI, which developer Havlock says in a post on the game's Steam page "has been a topic of discussions for quite a while now." Calling the current UI "dated" and "less than intuitive," Havlock says that the reworking of the UI is a "massive workload" that's been planned for a while and has just now risen to the top of the priority list. He's created an album on Imgur where you can view the various in-progress UI reworks.
It's nice to see a game in this state still receiving updates, though when other games insist they need a box price, subscription, microtransactions, and loot boxes to survive, it's a wonder that a game like Otherland can even keep the lights on with single-digit players. Apparently, "devs gotta eat" doesn't apply here. Maybe Havlock is just an AI without a body.