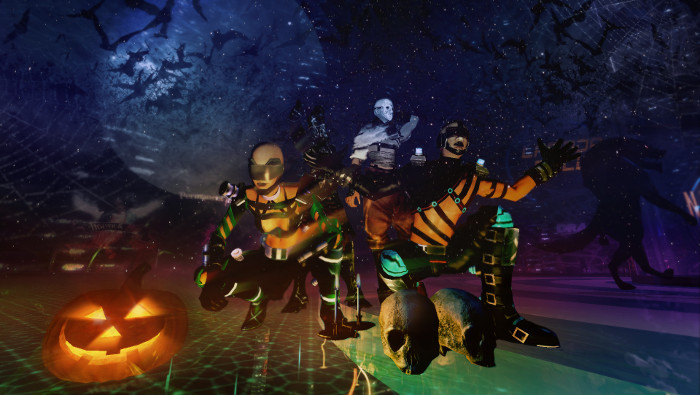 DRAGO Entertainment's sci-fi MMORPG is celebrating Halloween with the addition of new quests, costumes, and the obligatory pumpkins. The event will kick off Halloween day and last for a week; with Lambda Mall taking on an appropriately spooky look, complete with cobwebs and jack-o'-lanterns. Players will be sent on a pumpkin hunt and eventually take on an all new boss fight in a equally new area.
Players will be rewarded for their pumpkin-collecting efforts with pets unique to the game — a laughing skull or a little pumpkin.
Another treat for players will be three sets of new costumes for players to choose from. Each costume will consist of 7 pieces.
Otherland is a free-to-play game currently in Early Access on Steam. Those wanting to play the game before launch can pick it up as part of Steam's Halloween sale.