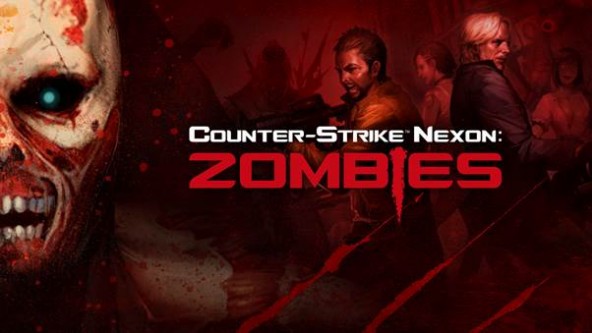 The name 'Counter-Strike Nexon: Zombies' reads like a badly translated DvD cover for a bootleg version of Valve's Counter-Strike. Yet, Counter-Strike Nexon: Zombies is very real, and as its name suggests, Nexon is responsible for its creation. More specifically, the European branch of Nexon who today announced the FPS would soon be made available on Steam to players in Europe, North America, Oceania, and the CIS region.
For those unaware, several Valve-sanctioned Free-to-Play versions of Counter-Strike have been available to players in the East for a few years now, with the most recent version built upon a modified version of Counter-Strike: Source. This latest version takes the series in a whole new direction with the addition of all new game modes, weapons and of course, the undead.
While the idea of playing a tactical FPS like Counter-Strike with aggressive zombies running around may not sound like the best of ideas, Nexon says players will also have access to the original CS modes including Hostage Rescue and Bomb Diffusion. Currently, it's unclear how exactly zombies will work for CS, but the new modes may function similar to Counter Strike Online's asymmetrical Zombie Darkness mode.