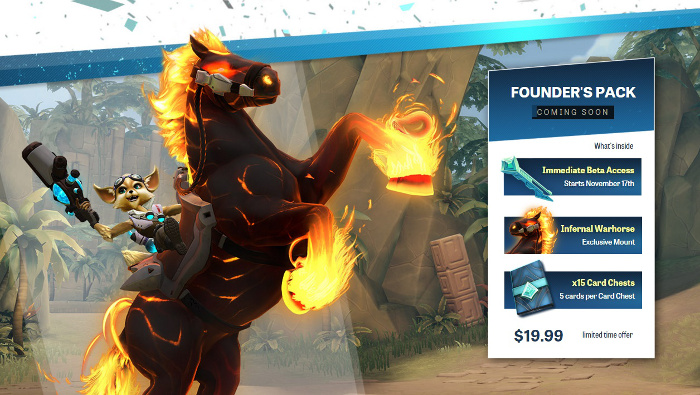 Just in case you missed the memo: the beta for Hi-Rez's free-to-play team shooter Paladins is just around the corner (November 17th to be exact). Arriving with it — or perhaps a little prior too, Hi-Rez hasn't said specifically — will be a shiny Founder's Pack complete with immediate beta access and some goodies.
The pack will run you $20, for which you will receive immediate access to the game's beta, a flaming steed (the Infernal Warhorse), and 15 Card Chests with 5 cards per chest.
The option to purchase the Founder's pack hasn't opened yet. We can only guess it will be any day now. However, if you haven't signed up for the beta, you can still do so here.