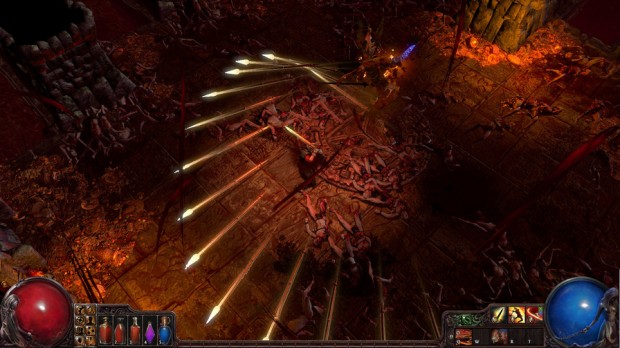 Path of Exile's first PvP season is drawing to a close. Prizes from Razer and Karma Koin are up for grabs. This weekend Grinding Gear Games will hold both the European and American Invitationals to cap off the season. 16 of the 32 participants have already been selected based on their results in the previously held Swiss tournament.
The remaining spots will be given out based on "people with high 1v1 LLD Ratings and/or Season Points totals" and will be finalized as the reaming tournaments come to completion.
Stay tuned to Path of Exile's Twitch page for the schedule in your timezone and check out the prizes that are on the line here.