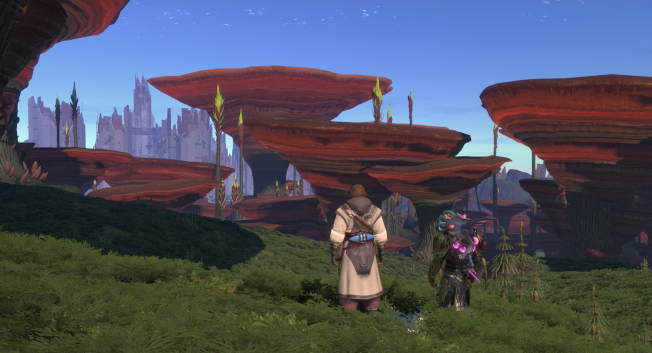 Today, PC players can start exploring a whole new planet in My.com's sci-fi MMO Skyforge. The planet Terra is part of the New Horizons update and offers a new way for players to make their mark on the game.
When players head to Terra, they'll be tasked with helping develop the world, culling threats, making use of the land, and collecting information on the new world.
Terra is the game's largest map to date and is filled with everything from wastelands, to over-grown cities, to jungles. It's also filled with new and dangerous wildlife and, yes, there's even a new race.
The update also adds a new interface that will make it easier for new and returning players to get in on the action.
Players wanting to learn more about the update can find all kinds of information — including how to pick up the collector's edition — on the Skyforge site.