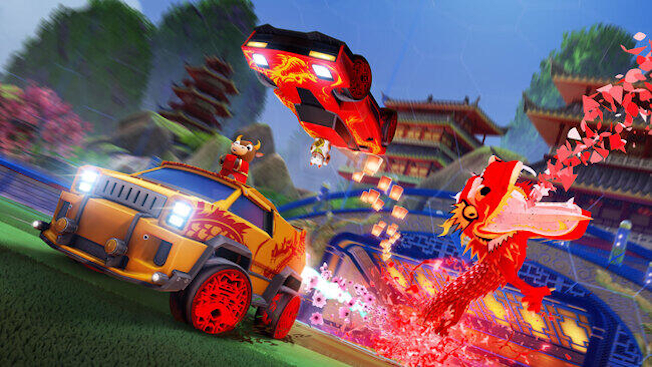 Did you ever buy a loot box in Fortnite: Save the World or Rocket League? If so, you're eligible for a refund, thanks to the settlement of a class-action lawsuit, the details for which can be found here.
In short, if you live in the United States and spent real money to purchase a loot box before they were discontinued in either game (but not Fortnite: Battle Royale), you can submit a claim form. If your claim is accepted, you'll receive the amount of your purchase up to $25 or $25 plus half of your purchase exceeding that amount, to a maximum of $50. You can instead choose to receive virtual currency in either game — V-Bucks for Fortnite or Credits for Rocket League. The total amount of the settlement is $26.5 million.
Regardless of whether you submit a claim or not, you'll receive 1,000 points of currency in the game you spent money in; this benefit is available to players globally and will be credited to qualifying accounts in a few days. You can read the details on the Fortnite or Rocket League sites.
The suit that prompted this action is Zanca, et al. v. Epic Games, Inc., in which the plaintiff "alleges that Epic Games violated state consumer protection laws, prevented minors from exercising their contractual disaffirmation rights, and negligently misrepresented the value of its in-game items in connection with its Fortnite and Rocket League video games." A settlement has been reached "to avoid the time, expense, and uncertainty of litigation." Notably, Epic "denies that it violated the law," and the settlement "is not an admission of wrongdoing."