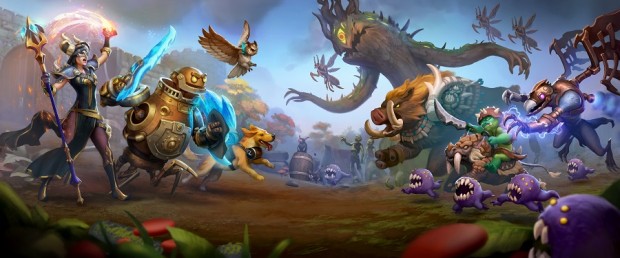 The makers of Torchlight, Runic Games, may no longer be in operation, but their spirit lives on in Torchlight Frontiers. Perfect World Entertainment announced the new game today, which will be developed by a new studio, Echtra Games, Inc., headed by former Runic Games and Blizzard North co-founder, Max Schaefer.
Torchlight Frontiers will utilize a "shared, persistent and dynamically generated world" where players can team up to plumb the dungeon depths and come back with as much treasure as they can. It will, of course, be set in "a living, breathing universe that will still feel uniquely Torchlight, while we add our own creative spin to the game," according to Schaefer.
There's not much more out there in terms of gameplay details, though the game will be shown off at Gamescom on Aug. 21-25 and PAX Prime Aug. 31 to Sept. 3. And, of course, for purposes of this site, we don't know yet if it'll be free-to-play — and our PWE contact claims not to know yet either — so we'll have to wait to find out any more news on that front.