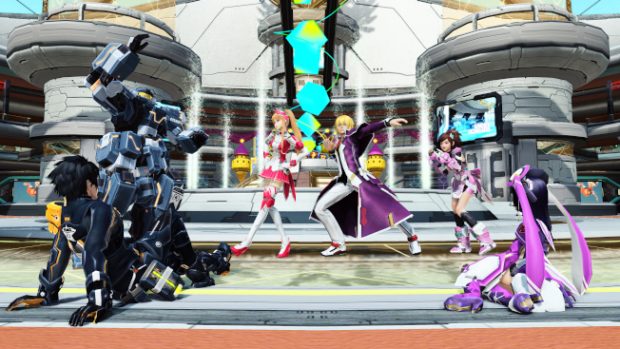 Today's the day, the one some people thought would never come. But, it did anyway — and I'm pretty sure that's just the universe deciding to mess with us.
At 5:00 pm PST tonight, Phantasy Star Online 2 will launch a short closed beta event on Xbox One. The event will run a little over a day, ending at 11:59 pm PST on February 8 and is the first chance North American players to play the English version of the game.
To celebrate the launch of the CBT, Sega is including special surprises like limited-time in-game "Urgent Quests" that will only be available during the test. There will also be a special concert featuring the idol "Quna" who is important to the PSO2 story. Since both these events are on a strict schedule, players will want to check out the game's official site to be sure they'll get the most out of their time in the CBT. There are separate articles on the site for each in-game event, so be sure to read them all.