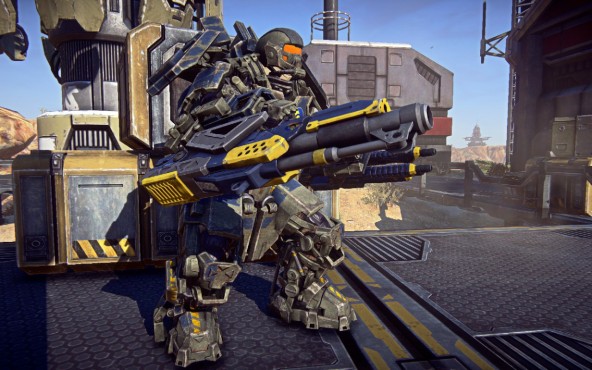 It's been delayed a few times — what MMO isn't? — but eager PlanetSide 2 players looking to get it on via the PlayStation 4 will finally get that chance later this month.
As announced on the PlayStation blog, the PS2 on PS4 closed beta kicks off in just under two weeks, on Jan. 20. If you're not already in, there's still time to sign up on the PlanetSide 2 website.
I got a chance to play around a bit with PS2 on a PS4 at SOE Live, and it felt fine, though it was a little awkward dealing with a gamepad when I'm used to a keyboard, and the graphical experience was obviously top-notch. There will be aim assist, as is standard with most console shooters, but other than that, it should be pretty much the same experience as on a PC.