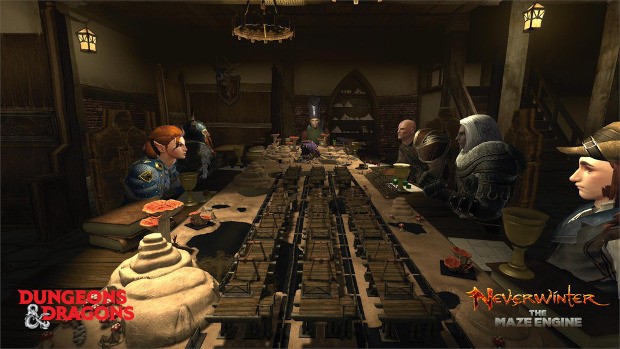 Portobello DaVinci's special Acquisitions Inc. inspired table-top campaign is finally live in Perfect World Entertainment and Cryptic Games' free to play MMO, Neverwinter. The campaign is currently available on PC — XBox One will get the adventure at a later date.
Over the course of April, DaVinci will put players through their paces, offering them a new trial to participate in each week. Players will be introduced to a new cast of characters and earn a variety of rewards, including a new weapon and a new companion.
More information on the adventure can be found on the Neverwinter site.