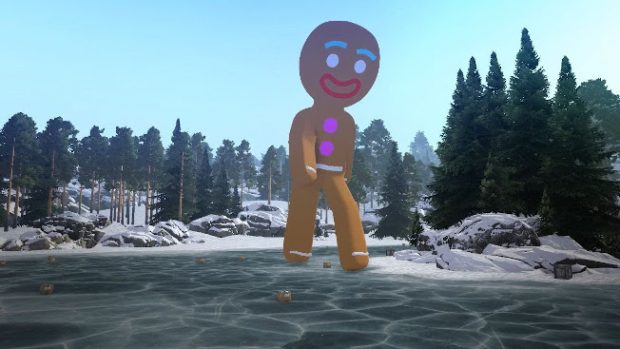 A new Stalker-inspired MMO from developer/publisher Mobile Technologies arrived on Steam Early Access today. The free-to-play post-apocalyptic game "with shooter elements", Stay Out, launched on Valve's platform today complete with a somewhat silly holiday event. (You can roam the winter wasteland as a giant gingerbread cookie.)
Under non-holiday circumstances, Stay Out is a game of urban exploration, allowing players to explore areas abandoned by humanity. It's also filled with danger in the form of environmental conditions, strange lifeforms, and everything else you'd expect in a post-apocalyptic world.
Under holiday conditions, some of these things have been changed to include visits with Father Frost, hunting (or being hunted by) a gigantic, yet delicious monster, and other festive activities.