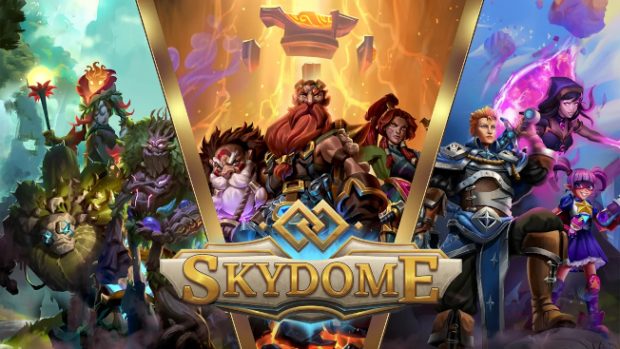 On April 27, Kinship Entertainment's free-to-play, 4v4 tower defense, MOBA-style game Skydome will enter closed beta. Of course, closed beta mean limited access, and limited access means players need to sign up if they want to get in. The good news is, signups are open now.
The other good news is that everyone who signs up will eventually get in. Although, if you want in sooner rather than later, you'll probably want to register now. According to the press release, invites will begin rolling out on April 27, providing players with the necessary access codes. From that point on, players will continues to receive codes to access the closed beta.
For those unfamiliar with Skydome, the game is designed to be a blend of MOBA and tower defense. Teams work together to defend their base and destroy the enemy fortification while completing additional missions. The matches are described as "fast paced isometric action matches" and take place on maps filled with deathmazes, magical portals, and more.
A short list of the game's features include:
A roster of diverse Champions with their own unique skills and powers

Fast paced, isometric 3D action

strategy

gameplay

Players can deploy walls and towers to fortify their map

Use of intervention skills to directly disrupt enemy defenses

MOBA-style jungle areas with unique boss monsters

Invasion System: Defeat waves of monsters invading your territory and fight your enemies by utilizing buffs, extra troops and more

4 vs 4 Multiplayer Matches: team up with your allies to outsmart your competition

Seasonal ranking system on release date