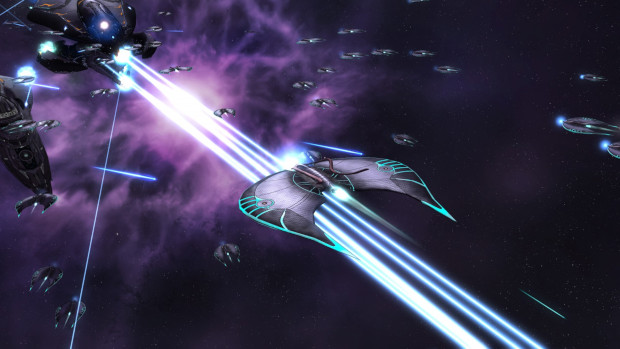 Well, if it isn't just gamer Christmas. This week alone, gamers can get their grubby mitts on three very different games, all for the same price: nothing. That's right, right now, you can pick up Geneshift, Sins of a Solar Empire Rebellion, and Subnautica for free.
Of course, we're not going to make it completely easy on you. If you want all three of these games, you're going to have to have both Steam and the Epic Games Store app.
Starting with the Steam items, Geneshift — which just launched a GTA2-like Battle Royale mode — will be available as a free download today and tomorrow (December 17th and 18th.) The game isn't all that expensive on normal days, but hey. Free is always good.
You can take this time to check out the new mode as well.
Up next on the Steam list is Sins of a Solar Empire: Rebellion, which is free to download until December 19th. So, you have one day longer than Geneshift to grab this one. But, hey, it's Steam. So you might as well just add them both while you're there.
Money-wise, this is a bigger deal than the earlier one, as the game normally costs $40. So, between the two of them, you'll have saved yourself $50.
If you'd like to add another $25 to that total, head to the Epic Game Store and grab Subnautica while you can. You do have a bit longer on this one, as the deal runs until December 27. It's part of their free-game rotation. Apparently, the one after that will be Super Meat Boy, which will go free on the 28th.
So, yeah. Lots of free games just in time for the holidays. That's always excellent news.