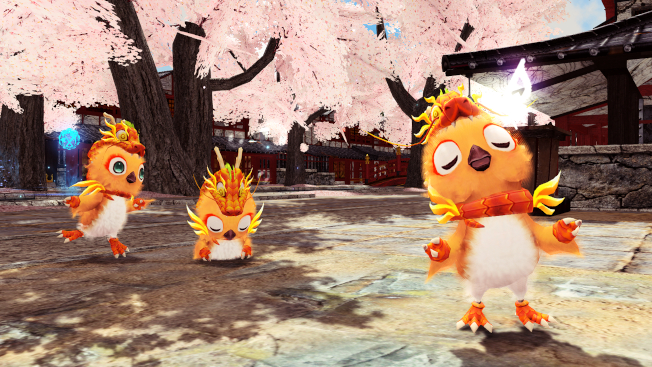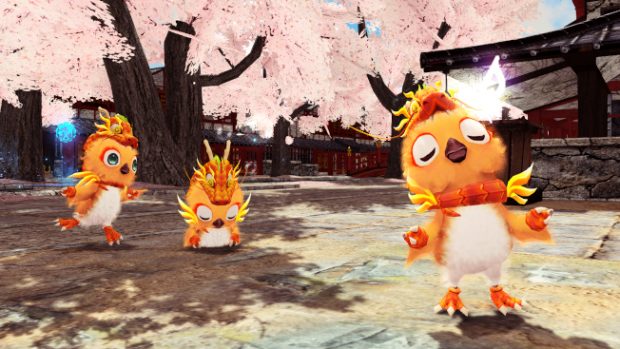 Happy New Year gang! I know, it's the fourth, but we believe in weekends around here — somewhat. For those of you who play Phantasy Star Online, the new year has started out with a flurry of feathered frienemies. The Rappies are everywhere, from a decked out New Year's shrine in the shopping plaza to appearing in dragon form (Okay, they're in costume) in Arks.
Players can visit the shrine in the plaza for a bit of good luck, or just to check out the decor filled with snow-covered flowers and enough snow to build Snow-operatives. Out in Arks, players will run into Drago Rappy, a fiery little guy that will drop select items… maybe even some Rappy Suit: Minis.
In addition, the Happy Nyau Year Nyau has some cool new drops players will want to get their hands on as well, including some rappy suits and a couple of new weapons. The New Year event runs through January 20, so you'll want to get to work if you want to get your hands on these goodies.