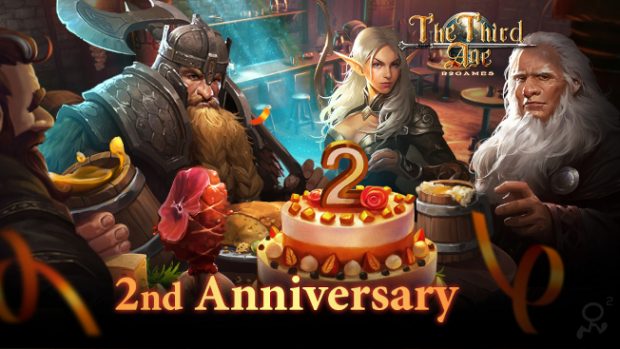 R2 Games' browser and mobile-based game The Third Age is turning two and the company has decided to celebrate by offering players a special gift code. The code — which can be used until the end of June, contains the following:
20 Resource Chests
10 – 30 min Building Speed-Up
10 – 30 min Training Speed-Up
50 gems
The code, for those of you wanting these goodies, is pretty lengthy. You'll likely want to copy and paste it rather than bothering with typing it in. The problem we have is that while it's obvious from the press release they intended to let us know how to use the code, they didn't actually include that information. For those of you who've redeemed codes for The Third Age before, this should be easy enough. For anyone who hasn't, poke around your account for a code redemption area… or ask a friend in game.
Here's your code:
7DCCB21213CA4EDF9948800284E872D3