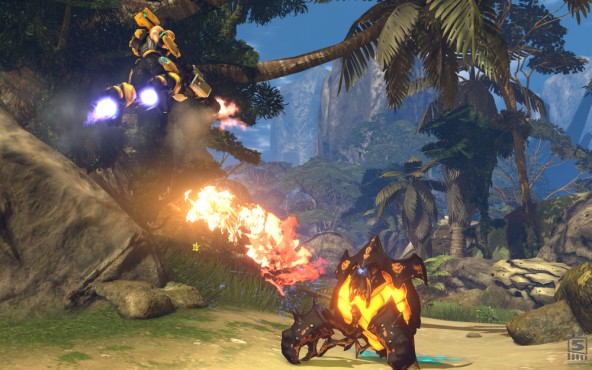 We've just received word that the Executive Team at Red 5 Studios is continuing a "Strategic Reorganization" to ensure that the company can meet the demands for continued development and achieve a successful launch in China.
Red 5 Studios Update: Strategic Reorganization

Red 5 Studios, Inc. is continuing to undergo reorganization and resource optimization efforts in order to secure our direction to meet the market needs of China and other Asian countries. The recent reorganization efforts include optimizing development resources and keeping bringing [sic] in new expertise and skill sets.

Our support to Firefall and our players are continuous with content updates and customer support. As always Red 5 Studios is committed to providing the best gaming experiences to our audiences.

We would like to extend our gratitude again to all of our players for their long term support.

-Red 5 Studios
Normally when you read the words "Strategic Reorganization" or "Optimization" in the gaming world you immediately assume layoffs of some type, but the statement seems to counter that idea a bit by saying that Red 5 will keep bringing in new expertise and skill sets.
We'll continue to keep you posted as any details about what this reorganization looks like are announced.