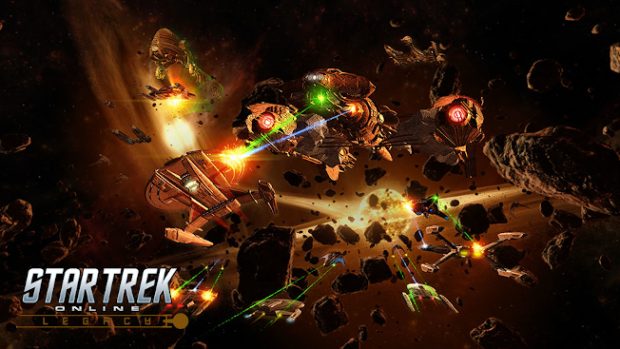 On March 5, Star Trek Online players will be able to take part in a Featured Event version of the Battle of the Binary Stars as part of a feature that will not only reward them with items but also help them earn progress toward the next event campaign.
This event is the first of a series that features four separate events taking place over the next year. The series will reward players with their choice of either 200 Lobi Crystals and a Tier-6 Starship, or 1,000 Lobi Crystals (per account). For those who participated in the last event series, the premise remains pretty much the same. Participate in the events scheduled over the next few months and earn progress toward the big prizes. These rewards include varying amounts of Dilithium ore, TFO reward boxes, a non-combat drone, and more.
Full details on the event series — and any changes that have been made since the last one — are available on the Star Trek Online site.