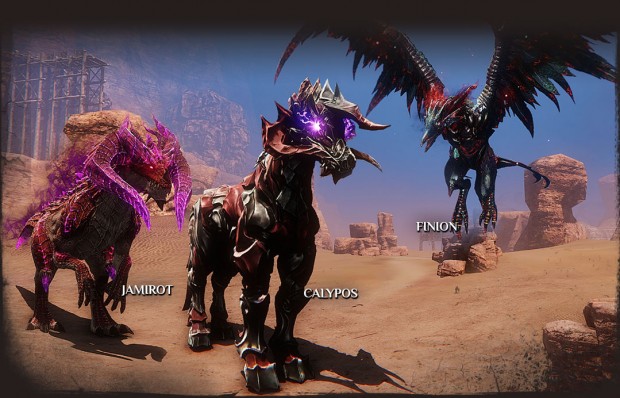 Riders of Icarus' most recent update introduces several major changes and news items to the game. Most notable among the additions are a new field raid boss and a new pvp zone.
The Sandstorm field raid boss is designed for level 50 raiders and is located in the southern section of the Cloying Wastes. To defeat this boss, players will need to work together in groups of about 40 for a chance at three different gear sets — one of which can be tempered to level 15.
The new PvP zone is titled Stygea. Discovered by the Khabim Brotherhood, Stygea is a new server vs server PvP zone for Riders who are level 40 or over. There are over 60 new quests located in the zone and Manastone battles are available every Saturday.
More information on the update and these new features is available in the patch notes on Nexon's site.