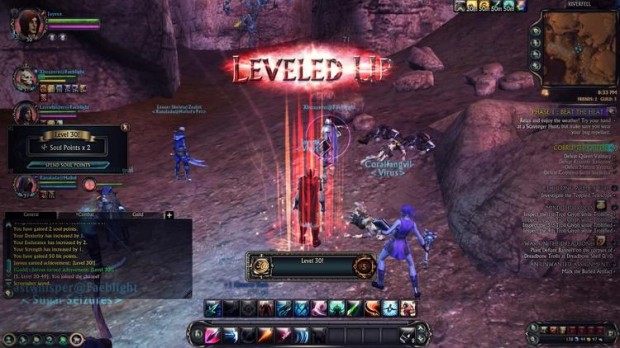 Hope you didn't take some time off of work late last week into the weekend to play some of Rift's latest Nightmare Tide expansion. Well, let me be more specific, I hope you didn't if you are on certain shards. Faeblight, Laethys, and Wolfsbane shards had a hardware outage that triggered an "all hands on deck" moment to restore from emergency backups.
Laethys and Wolfsbane were pretty lucky. The most recent backups were pretty recent (within hours of the outage) so players did lose a little progression but it could have been worse. You could have been on Faeblight (like I am) for instance. This shard's backup was not as up to date and had to receive a rollback of over 24 hours. That's a LOT of weekend time taken back! Trion Worlds acknowledges this though and Daglar has issued the following on the forums in recompense:
We are currently in the process of identifying and refunding RIFT Store purchases for users from Faeblight, as well as tracking down any Instant Sixty potions that were granted on this shard. This process may take several hours but we will ensure that any credits spent during this time are returned. Because of the downtime, we will be applying Exp and Token bonuses to these shards for the next 48 hours. We are currently in discussions internally for additional gifts for players that have been affected by this outage.
I was a little busy this weekend so I didn't get a chance to jump in and play the expansion (but I will be on today's Bomblive!) and after this news I'm kind of glad it worked out this way. Sorry to any of you that leveled to the new 65 level cap and had to be rolled back.